The only EDI solution you'll ever need.
Meet your retailers' EDI requirements
When your retail partners ask you to become EDI capable, trust the industry's leading platform.
SPS Commerce is the leading cloud fulfillment (EDI) provider in the industry. SPS has over 75,000 retail partners in our network with over 7,500 customers currently using our cloud-based services. With over 700 direct EDI integrations already built, we have more than 3,500 trusted connections.
Easier and more cost effective than traditional EDI software
Did you know it costs more to run your own EDI system than to use our platform? Discover these benefits and more:
Easy, error free orders and inventory
Manage all your transactions—with any retailer, brand, carrier, grocer, or distributor—with a single solution.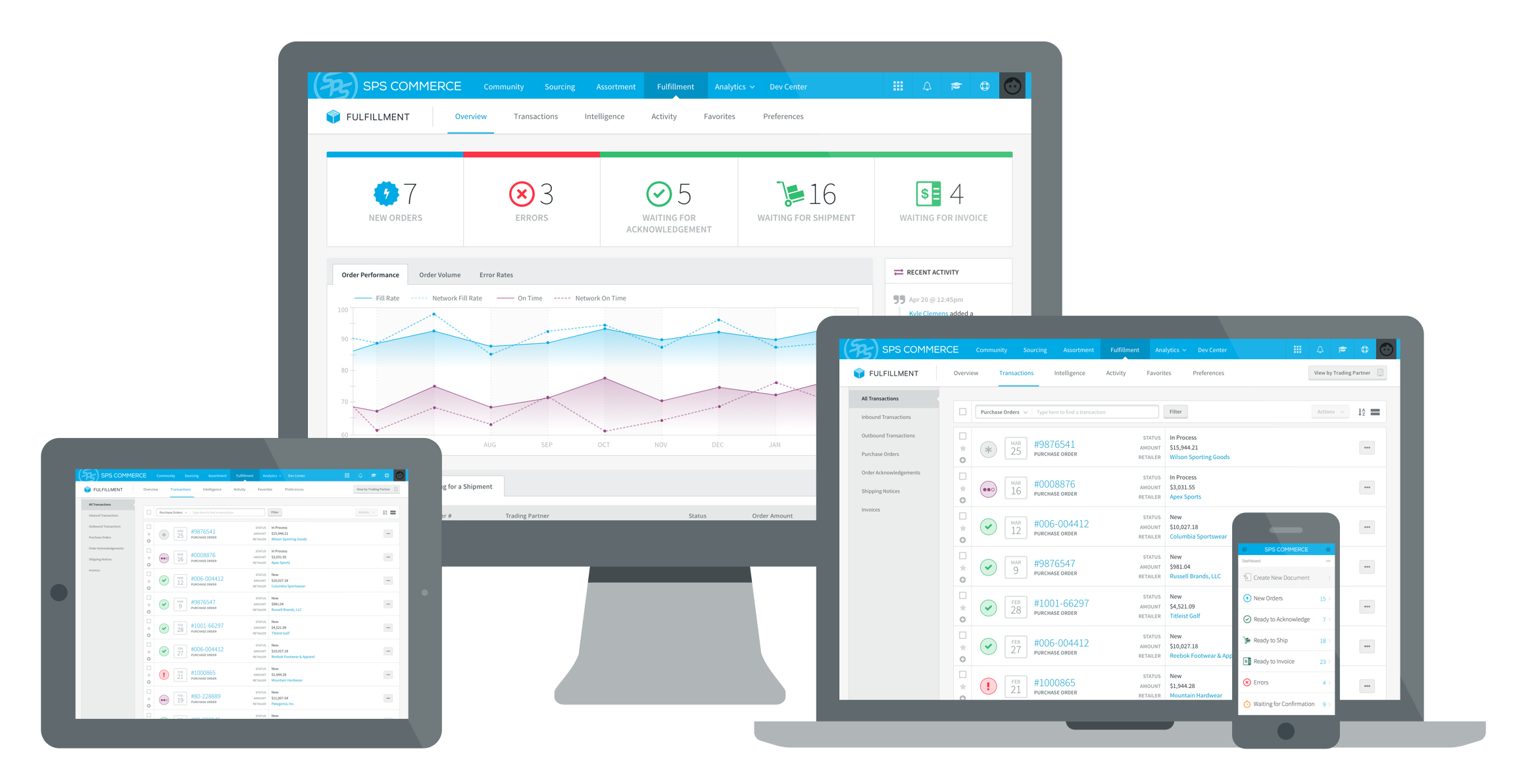 Can integrate with your ERP
Our integrated EDI solutions allow you to manage your orders and EDI data from within your ERP, WMS or TMS.
Expert Support Staff
Available when and where you need them, via self-paced online tutorials, in-person training sessions, online or phone support.
No software needed
Manage orders, shipments, payments and returns from one easy-to-use web dashboard. All you need is a browser.
Learn more about our cloud-based EDI solution
Let one of our experts walk you through the process.