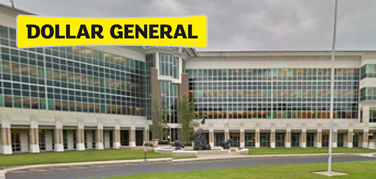 Sales Representative Dollar General | How to Sell to Dollar General
In 1980, LM was formed as a sales organization taking manufacturer's products to retailers. Originally, we operated on a regional basis with great success. As many regional companies evolved and the industry changed we adapted. Now we have become a national organization selling to all major retailers throughout the country. Additionally, we have focused on the niche of the As Seen On TV business. We pride ourselves on our ability to get our manufacturer's products in front of the right buyers, regardless of category. We do however, concentrate on diet, nutrition, fitness, wellness, HBA and housewares.
Our best customers are the largest retailers in America regardless of the product and the category. We are currently selling a variety of products to Wal-mart, Target, K-mart, Sears, GNC, Walgreens, CVS, Rite Aid, Meijer's and many others. In the fitness category we sell to Dicks Sporting Goods, Modell's, Academy, Big 5, and others. In housewares we are currently doing business with Bed Bath & Beyond, Macy's, Kohls, etc. In hardware we sell Home Depot and Lowes. In HBA we sell Ulta, Kroger's and large drug stores. We know how to adapt the product to the retailer. We understand the retailers' needs, and work with our manufacturers to insure a smooth flow of business. We also sell to a range of catalogue accounts as well as top online sites.
Below is a list of some of products that we sold in the recent past and introduced to the retail market successfully.
Health and Wellness
Jack LaLane Juicer
Magic Bullet
NutriBullet
WaxVac
Perfecter Fusion Styler
Hot Huez
Copper fit
5 Hr Energy
Miscellaneous
My Spy Birdhouse
Chillow
Bacon Bowl
AquaRug
Forever Comfy
Snuggie
HBA
Glow Nails
Strivectin
Miracle In A Night
Fitness Products
Perfect Push Up
Ab Roller
Bender Ball
Tummy Tuck
Shake Weight
The Rac
Housewares
Orange Glo
Oxi Clean
Zap
Instagone Pro
Flex Hose
Twin Draft Guard
Side Socket
Dutch Glo
Magic Mesh
Key Accounts: Dicks Sporting Goods, Walmart, Sam's Club, Family Dollar, Dollar General, BedBathBeyond, Walgreens, CVS, Ulta, JC Penny, Menards, GNC, Kroger