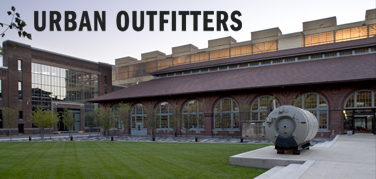 Sales Representative Ubran Outfitters | How to Sell to Urban Outfitters
Sales Rep and her agency work with top retailers and brands in the beauty and accessory industry in all matters of sales, product development, manufacturing, merchandising and design for private label and branded beauty and lifestyle accessories.
SA core emphasis is on collaborative relationships and bringing ideas to life. Through their experience they have built a global network of merchants, resources, suppliers and manufacturers. Jeffrey Campbell, Blossom Beauty, Caboodles, Polish Pal, Asia Pacific are a few product lines they represent. From concept to in-store with product development, sourcing, manufacturing and sales consulting. SA is driven to support the growth of independent brands and the entrepreneurs behind them. We offer customized solutions during the pivotal time of development and growth of your business. We will connect you to trusted, established manufacturing partners to increase distribution, lower costs and smoothly transition your company to the next level.
RETAILERS
Sourcing and sales consulting for beauty and accessory products. We supply chains with beautiful products meticulously selected for their quality and competitive price points while holding the highest standards for compliance. Offerings include customized plans for a full collection launch or a single item. We oversee materials, target costs, market needs, and design functionality throughout the development of collections.
MANUFACTURERS
Line planning, product development, sales, and distribution. We are backed with 15 years of experience in private label and branded manufacturing and sales. With an understanding of the client and customer base, we innovate to create fresh, highly valued products. You can refresh your brand to reach new customers and capture new markets. Line planning, product development, trend research/direction and packaging design development will produce an impactful and well merchandised collection. Our connection to the industry can help launch and drive your sales in house and solidify your market potential.
Key Accounts: Riley Rose, Urban Outfitters, Justice, Van, American Eagle.